Q&A With Moa Aberg
27 Feb, 2020
Nationality: Swedish
Star sign: Taurus
Currently living: Los Angeles
Super sweet, down-to-earth and blessed with ridiculously good looks, we have one serious girl crush on the face of our latest Autumn Winter 20 Campaign, Moa Aberg.
Raised in the northern countryside of Sweden, Moa was discovered in her hometown at the young age of 12.  Since then she's graced the pages of Elle Russia, Vanity Fair Italia, i-D Magazine, Vogue Italia and walked the catwalk for mega brands including Chanel, Burberry, Rag & Bone and Topshop, just to name a few.
It was on a sunny day in downtown Los Angeles that we got to hang out with Moa and capture our upcoming range of chunky combat boots, croc embossed heels, over-the-knee and knee-high boots. Once wrapped, we had the chance to sit down with Moa and talk food, fashion, travel, life and all things in between.
Get to know her a little bit better below….
IDEA OF HAPPINESS
I know this is so different for everybody, but for me, it's when I'm healthy and when I'm with friends.
WHAT MAKES YOU ANGRY?
People who walk slow, people who are small minded, people who don't listen to others.
WHAT'S YOUR STYLE?
Clothing wise, jeans, I'm definitely a jeans girl. I don't like anything that's uncomfortable.
CRAZIEST THING YOU'VE DONE RECENTLY?
I just moved to LA without really thinking about it. This is really crazy for me as I don't like surprises or doing any crazy things at all.
WHAT DID YOUR LAST TEXT MESSAGE SAY?
Ok this question scares me a little bit… let me grab my phone…. I'm definitely going to lie (she laughs)… Oh… it actually just says 'ok great' in a group text.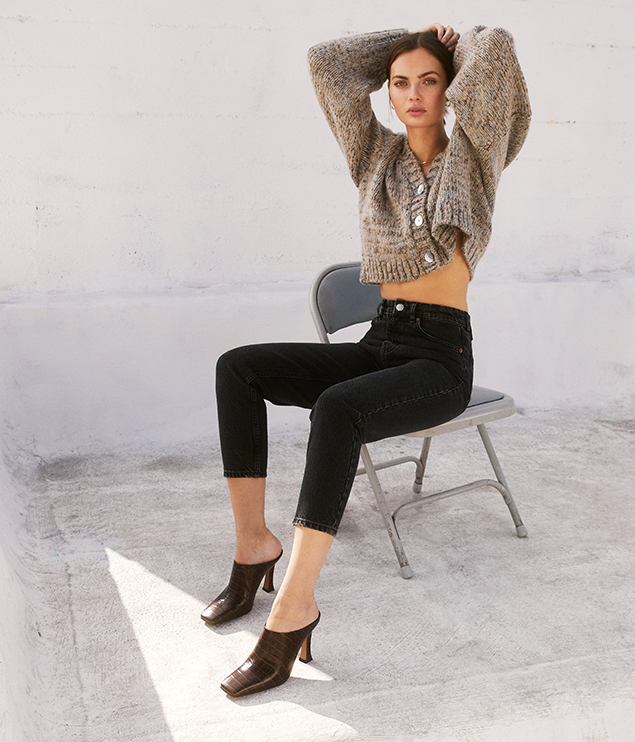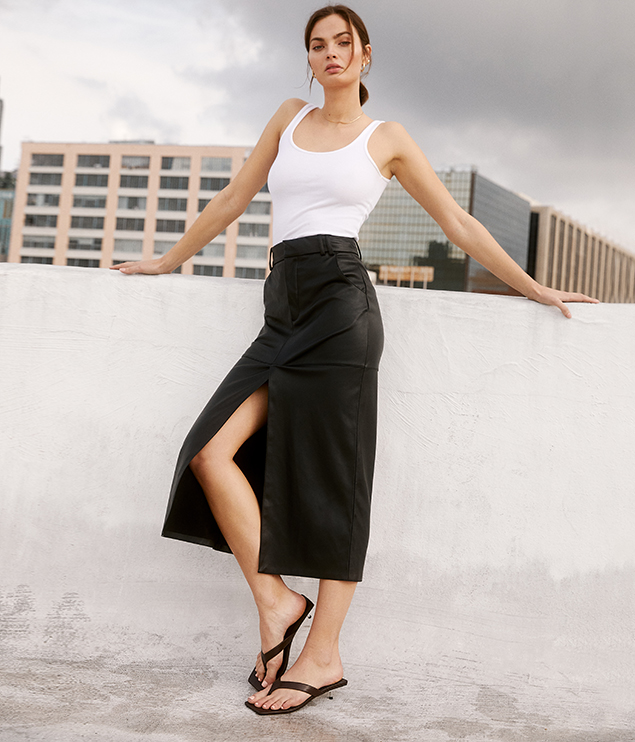 FAVOURTIE SHOE IN THE SHOOT?
Usually I would say Cobra, the mule, I love open toes. But I really liked Genius, the over knee-high flat boot, I've never really worn something like that before and I love them.
FAVOURITE INSTAGRAM ACCOUNT?
Hmm… I don't really have one. I've actually started to unfollow a lot of people... am I allowed to say that? (she laughs) But I do follow a lot of interior designers and nature design, I find those accounts really interesting.
WHAT'S YOUR IDEA OF THE PERFECT TRIP?
I love skiing, but I've been skiing so much lately that I'm going to say… to a sunny place. But I don't like just lying around on the beach all day, I need to go somewhere where I can do different activities. I also love going places with a big group of friends and just staying in a house, it doesn't really matter where it is.
BEST PLACE YOU HAVE TRAVELLED TO?
I love Italy, Capri is probably my favourite place, definitely in the summer.

FAST FIVE
ONE LAST MEAL?
A burger, but not like a McDonalds burger, it would have to be a big burger.
PASTA OR SUSHI?
Pasta for sure, I don't even like sushi that much.
WORST FASHION TREND?
Low-waisted jeans, I'm definitely a high-waisted jean girl.
LAST TIME YOU GOT DRUNK?
Well I've been sick but normally the answer would be... two days ago. (cheeky grin)
ARE YOU IN LOVE?
Yes (with a big grin)