Find Your V-Day Style
06 Feb, 2020
Some of us dread it, some of us count down the days, and some of us are just too darn busy to care whether a bunch of red roses rocks up on our desk or not (*note, will always be happy with a surprise bouquet). Regardless of whether you're single, newly whipped or at the 5-year clinger stage, Valentine's Day is a sure-fire excuse to make sure you're looking your Insta-ready self from head to toe!
What does your date night look like? Perhaps it's an intimate dinner with a bottle of Moët to share with your bae, or maybe it's a 'stay at home and watch re-runs of SATC' kinda vibe with Uber Eats on the menu. We're not here to judge!
No matter the date you have planned for V-day, we're here to guide you through the soppy Insta shout outs ("So blessed to do life with this human" *gag*) and overload of red paraphernalia to find the perfect pair of shoes. Heart-eyes guaranteed with every wear!
Featuring @iziangus
Your plans: Candlelit dinner for two
Your TB date: Behati Tan Como Heels
If you're busy googling "aphrodisiac foods", stop what you're doing immediately and invest in a pair of Behati Heel. The barely-there mule pairs with any outfit you're deciding between and makes your legs look as long (and sensational) as Rosie Huntington-Whitley's. Need we say more?
Featuring @iziangus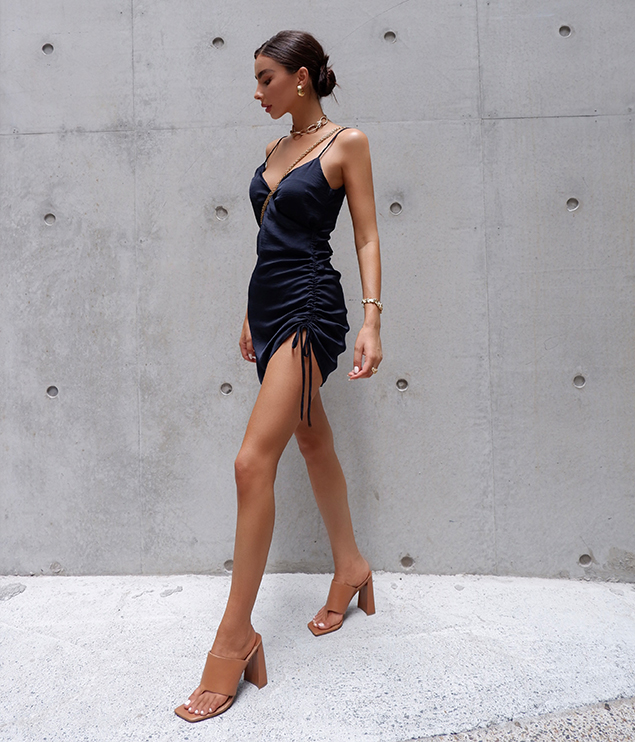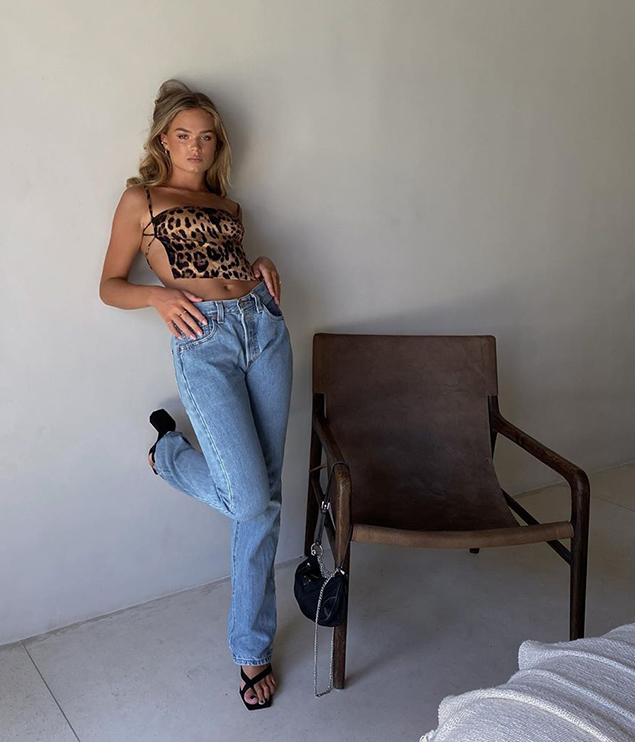 Your plans: Dancing with the girls
Your TB date: Serrah Black Lycra Heels
Whether you're dragging along the ol' ball and chain to the cinema, or you've organised date night with the gals, you want to keep things casual but definitely add a bit of spice. Chuck on your favourite denim-and-a-nice-top combo complete with Serrah Heel. Pro tip: Purposely forget an extra layer for an excuse to snuggle up mid-movie.
Featuring @hannahschonberg
Your plans: Drinks with 'a friend'
Your TB date: Beema Choc Croc Heels
You've been tagging each other in memes on Insta and ~finally~ organised to catch up on, oh oops, Valentine's Day! Throw him another hint in a va-va-voom slip dress & sleek heel, the perfect seducer over a few cocktails. He'll have a hard time not falling in love with you, promise!
Featuring @iziangus