Coachella Outfits: The Festival Looks We Love
16 Apr, 2019
Dust off your flower crowns and get ready to boogie—Coachella season is officially in swing. With Ariana Grande and Solange headlining the bill, this is tidying up to be one of the most *fire emoji* festivals yet. And, while it might be the hottest ticket on both the festival and celebrity circuit, we all know that it's really just an excuse for fashion lovers to show off their best festival outfits. To which we say: yassss!
Piecing together your most Instagram-friendly outfit is as important as determining what artists you're going to drop it like it's hot to at Coachella this year (arguably more important, in our humble opinion). Think bohemian-inspired florals, ankle and over-the-knee boots, cat-eyed sunglasses, and airy, lightweight pieces ideal for beating the desert heat.
A good pair of boots should be the foundational piece on which you build the rest of your look—you'll be clocking some serious mileage in them, after all. You're in luck. The following boots were not only made for walking, but also for tearing up the dance floor, posing for a million Instagram stories and running from stage-to-stage with your BFFs under the balmy Californian sun.
And for those at home watching? Coachella is always the best place to get inspired for the rest of the festival season (Hey there, Glastonbury!, What up, Splendour in the Grass?!). Just ask your soon-to-be packed and #blessed Instagram feed. But first, our best festival boots and how to wear them at Coachella this year: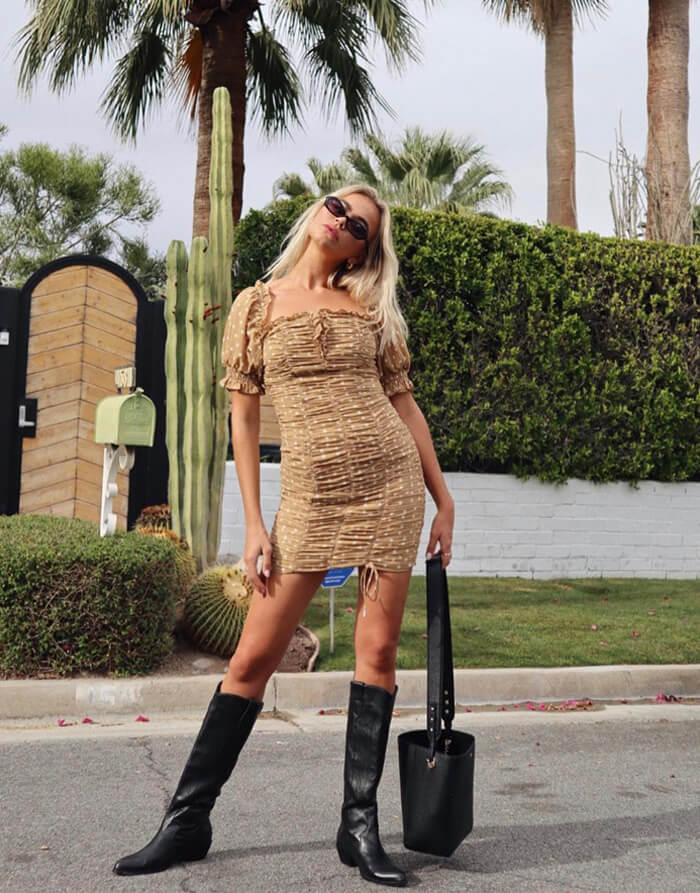 Over-the-knee boots
What: Give your knees a much-deserved cuddle at Coachella this year with the Stefani Black Como Long Boots (or, for a sophisticated after-dark look, the Gracie Black Sock Knit Long Boots ).
Wear with: These stylish knee-huggers were made to be worn with denim shorts or a skirt and 90s-style crop tops. If you're after an outfit that'd be as appropriate for dinner with your in-laws as it would be grooving in the Californian desert, though, then look no further than the humble midi floral dress as a sartorial companion for your boots, instead.
Western-inspired boots
What: Given that Coachella takes place in a literal desert, it's really the perfect time to flex your new western-inspired look . Channel your yeehaw energy with one of the following ankle boots: Scout Tan Arizona Ankle Boot or Troi Black Como Ankle Boots .
Wear with: If you're looking to go full wild, wild west with your outfit, pair your cowboy boots with other festival faves like a fringed vest or a neck scarf. For an unexpectedly chic look, balance out your boots with a puffed-sleeve white summer dress or a pair of on-trend bike shorts.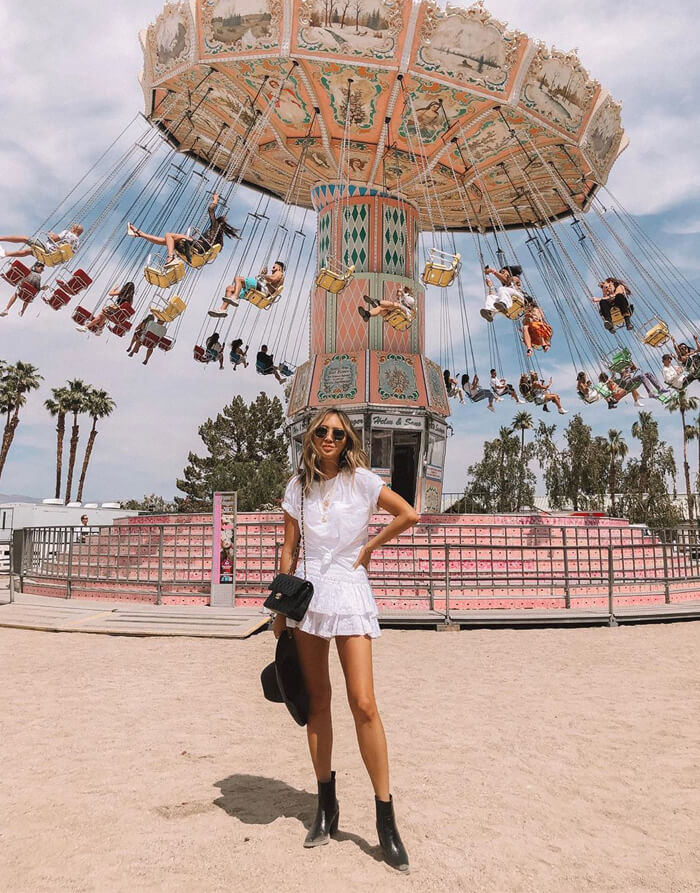 Animal-print boots
What: It's like a jungle sometimes, it makes me wonder why… the following boots don't take up residence in my wardrobe: the Presley Natural Snake ankle boots and the Gloss Black Croc ankle boots .
Wear with: Keep the animal theme alive and well—but also chic and subtle—by pairing your snakeskin or croc boots with some cat-eye sunglasses . Reow. Elsewhere in your outfit, remember that both lace dresses and polka dot errrythang are having a major style moment right now.
White boots
What: Look and feel fresh 2 death with a pair of show-stopping white boots. The Troi Milk Capretto ankle boots or the Scout Milk Capretto ankle boots should get you there.
Wear with: Take cues from perennial festival style kweens like Bella Hadid and Kendall Jenner by wearing print-heavy dresses or crochet bikinis and high-waisted shorts with your white boots. And, because we all know the most stylish thing out is some solid SPF, throw some shade with a wide-brim felt hat.