5 Comfortable Heels For Work To Keep On Rotation
06 Jan, 2020
The Devil Wears Prada had a lot of key takeaways. Andy's boyfriend was actually the total worst; no grown adult should ever make such a hoo hah about their birthday party plans getting waylaid due to unforeseeable circumstances (yes, Miranda Priestly is a devil, but it's better the devil you know, you know?). Florals for spring are not groundbreaking. There is a distinct difference between cerulean and other shades of blue like turquoise (a lesson that was served hot during that blue sweater takedown). And, most importantly, the majority of work heels are often so intolerable that women favour bringing a pair of comfortable flat shoes to wear around the office when the boss isn't around (see here for a refresher).
This spiel has a point, we promise. After you're finished reminiscing about one of the greatest films in history, IOHO, we'd like to address the last takeaway: uncomfortable work heels. While you might have the heel scars to prove otherwise, comfortable work shoes absolutely do exist. We know, because we've got the lineup of stylish yet comfortable shoes to prove it. Now that you've graduated from the school of capsule wardrobe dressing, it's time to turn your attention to the comfortable work shoes that will carry you through your 9-5 working day, and beyond. No one wants to struggle on their commute to work only to then spend the entire day cursing toe-slipping and ankle-scarring heels. Whether you work in the creative industry or clock in to the corporate cubicle life everyday, you're no doubt too busy #killing it in your career and chasing down a promotion or pay-rise to worry about such trivial things as foot blisters from shoes that rate low on the comfort scale.
Without further ado, here are the 5 most comfortable heels for work to keep on rotation. No matter what work shoe you're in the market for—from block heels and black suede mules to kitten heels—we've got you covered with shoes that scream comfort and style below.
1. The Practical Block Heel

Whoever invented the block heel deserves a Nobel Prize. Honestly. Our ankles thank you endlessly. They're like training wheels for people who love a good heel but find them impractical and difficult to walk around in for longer than two seconds. (Guilty.) They're sturdy and walkable, making them the perfect shoe for the workplace, regardless of what your dress code calls for. Also, a pair of leather block heels look especially chic with a midi-length skirt or dress. Just sayin'.
Hot tip: they are also the perfect shoe to wear to a garden wedding, given that there's no chance your heel will become lodged in the grass—a very real fear, trust us.
Our pick: The Mia Heels or The Ruby Heels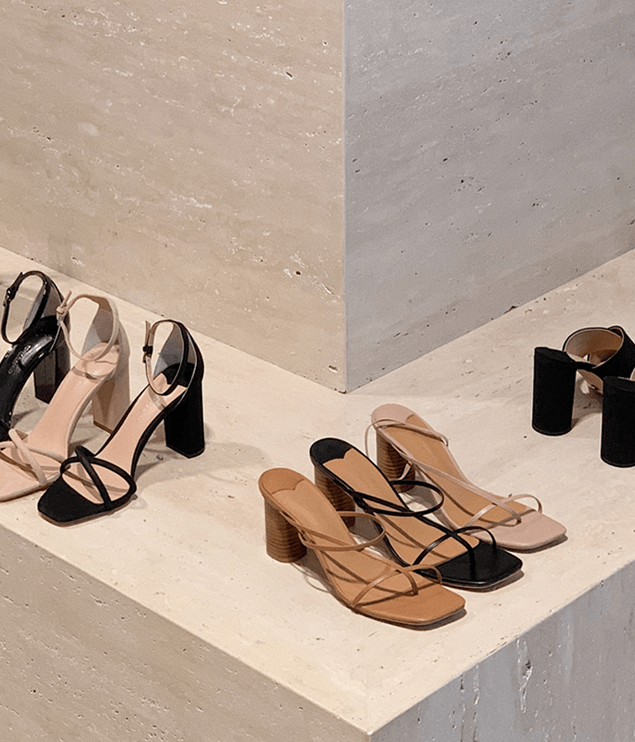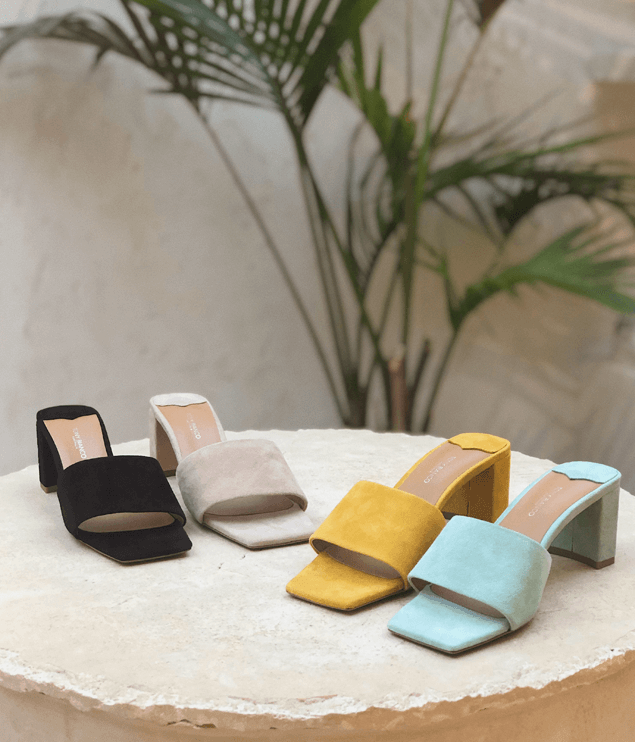 2. The Cool-Girl Mule
A cool girl suede mule and a pair of black trousers is the outfit of your professional woman-meets-style kween dreams. And the shoe doesn't come with a painful price *cue celebratory fist pump.* These puppies will provide as much comfort for feet as your nana's homemade scones do on a chilly winter's morning. Throw on a blazer and a crisp button-up white shirt, and you're ready to live your best work life.
Our pick: The Storm Mules
3. The Pointed-Toe Heel
A pointed-toe pair of heels will see you through any work situation, from client meetings to casual coffee catch ups. The practical pointed-toe heel is especially great for more conservative dress codes. If you're climbing the corporate ladder, make sure you have the most comfortable shoes to do so, we always say.
Our pick: The Erika Heels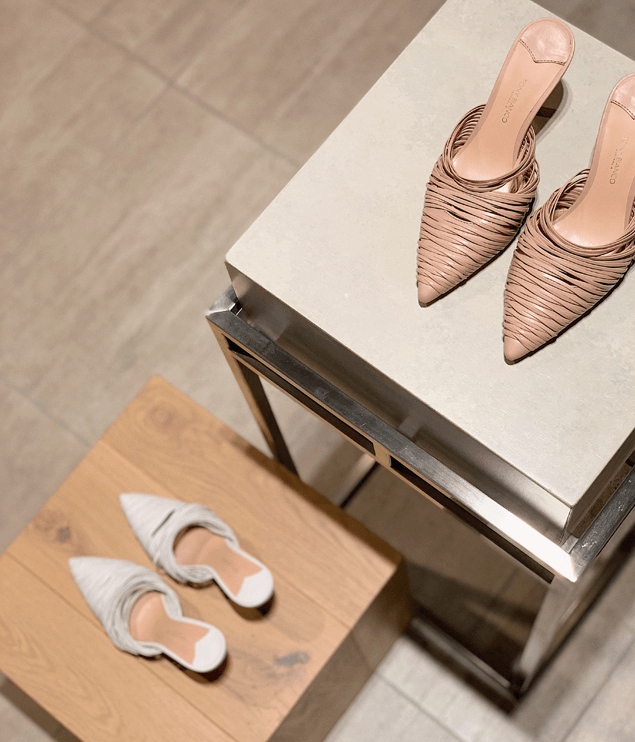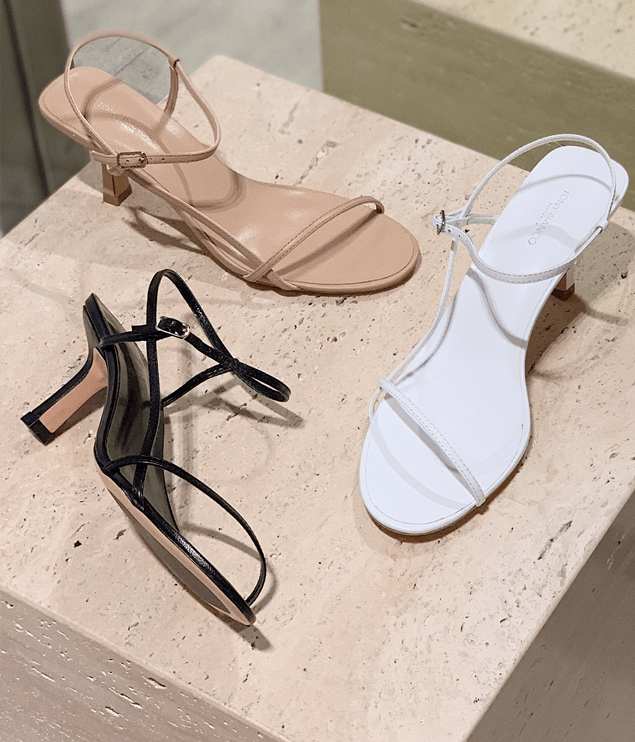 4. The Desk-To-Drinks Heels

If you like to inject a healthy dose of style and personality into your workplace lewks, these are the high heels for you. The très sophistiqué black leather heels go with all manner of work attire, but really shine when paired with a well-tailored suit. Also, they are the perfect fashion-forward shoe to carry you from your desk to the first round of margaritas with the gal pals on a Friday night.
Our pick: The Caprice Heels
5. The Wedge With Edge
Who said comfortable work heels have to be boring? Opt for a mid-heel wedge to get you through those long days where you need to be on your feet. Look for a pair that features the latest PVC trend to ensure you look cool af, but select classic colours such as nude or black to make sure your look is totes work-approps.
Our pick: The Tanya Wedges